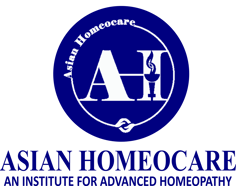 Fibroids are muscular tumors that grow in the wall of the uterus. Fibroids are almost always benign (not cancerous). Not all women with fibroids have symptoms.
Some have pain and heavy menstrual bleeding. Treatment for uterine fibroids depends on the symptoms
Fibroids are also known by these following names:
Leiomyomas

Myomas

Uterine myomas

Fibromas
Longer, more frequent, or heavy menstrual periods

Menstrual pain (Dysmenorrhoea)

Vaginal bleeding at times other than menstruation

Anemia (from blood loss)
Due to pressure on other organs:
In the abdomen or lower back (often dull, heavy, and aching, but may be sharp)

Pain during sex
Difficulty urinating or frequent urination

Constipation, rectal pain, or difficult bowel movements

Enlarged uterus and abdomen

Miscarriages

Infertility
Sometimes fibroids cause no symptoms at all. Fibroids may be found during a routine pelvic exam or during tests for other problems.
It is not clear what causes fibroids.
The female hormones estrogen and progesterone appear to be involved in their growth.

Hormonal medications that contain estrogen, such as birth control pills, may cause fibroids to grow.

Family history of fibroids or cancer
The type of fibroid a woman develops depends on its location in or on the uterus.
Intramural fibroids: Intramural fibroids are the most common type of fibroid. These types appear within the muscular wall of the uterus.

Subserosal fibroids: Subserosal fibroids form on the outside of your uterus, which is called the serosa.

Submucosal fibroids: These types of tumors develop in the middle muscle layer, or myometrium, of your uterus. Submucosal tumors aren't as common as the other types.
Homeopathy can help avoid surgery

Homeopathy medicines shrink the fibroids naturally and also correct the hormone mismatch.

Corrects the menstrual cycles and other associated complaints

Also can prevent recurrences.